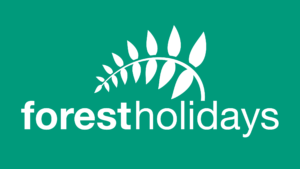 The perfect UK family holiday? Outdoor adventures, a picnic by the river and ice creams at the seaside. Lazy afternoons with no agenda, family games and fun places to visit. Special moments that make lasting memories.
Whether you have little ones who want to splash in puddles and look at the squirrels, older children who want to explore the forest and build dens, or teenagers who want Wi-Fi, pizzas and movies, a Forest Holiday brings everyone together and allows the time and space for simple pleasures. It's perfect too, for getting the generations together, with luxury self-catering cabins that can sleep up to 10 people.
A Forest Holiday is the ideal setting for your UK family break. Whatever you want or need, from travel cots to bicycle hire, from pre-booked activities to movies in your cabin, we've got it covered. All you have to do is gather your family and enjoy your break in the forest.
Escape to a luxury cabin with private hot tub with Forest Holidays and enjoy a 10% discount – the perfect getaway for families, couples and friends. Choose from 9 locations across the UK. You can pack your days with action and adventure, hiring bikes or trying your hand at canoeing, archery or a range of other pre-bookable activities. Or perhaps you prefer to luxuriate with a glass of champagne in your own private hot tub under a starlit sky, soaking up the serenity of the forest around you or enjoying a soothing in-cabin spa treatment. The freedom, the fresh air and the forest are yours to enjoy at your own pace, whatever the season. And our pet friendly cabins mean you can bring your dog too!
Blackwood Forest
Our Blackwood Forest location in Hampshire offers the chance to holiday in one of 60 luxury woodland cabins hidden deep in a 270 hectare beech forest.  Leave the world behind you as you pass beneath the towering Blackwood Forest beeches and enjoy the unique Forest Holidays blend of nature's wonder and life's little luxuries.
Built in harmony with their woodland surroundings and furnished with every comfort imaginable, our Blackwood Forest cabins will delight you.  Choose from a range of brand new luxury woodland cabins, including, new for Blackwood Forest, the Golden Oak Hideaway.
Your Forest Ranger will introduce you to a world of woodland secrets. Learn how to identify animal tracks, head off and explore the forest by night, and discover the wonders of the forest ecosystem.
With a whole host of nearby attractions you really are spoilt for choice from the iconic Blenheim Palace, to sampling gin at the Bombay Sapphire Distillery near Whitchurch to the cathedral city of Winchester.
Special Discount Offer for MUMBLER
Enter MUMBLER10 to save 10% at www.forestholidays.co.uk or call 03330 110495 and quote this code when you book by 28th February 2018 and holiday by 31st December 2018. The 10% discount can be taken at any time of the year including school holidays and Bank holidays and can be taken across all of our cabin types, from the great value Copper Beech to the ultimate luxury of a Golden Oak Treehouse. This discount applies to the cabin price only and not any extras. May not be used in conjunction with any other offer and cannot be applied retrospectively. Forest Holidays reserves the right to withdraw this offer at any time.